The leadership team consists of the director, assistant director, program managers and members of the Board. The director implements the ideas and plans that were made together with the members of the Board about the future and development path of PFE. Managers, also known as dukes, are in charge of organizing individual camps whose programs they design and implement together with associates. The leadership team stands out with their many years of experience, organizational skills and improvement ideas. It consists of the associates, who are the first to face the difficulties that PFE encounters along its way.
A communicologist from Pančevo, who has found her true calling in the nonprofit sector, especially in projects that enable the sharing and dissemination of knowledge or have a higher altruistic mission. With almost three decades of work experience, the majority of which has been spent in public relations, as well as in project and program management related to education, she joyfully joined the PFE team (a source of pride for her father, a former physics professor). She enjoys creating and implementing strategies and, like Robin Hood, redistributing resources from those who may have excess to those in need. She strongly agrees with the idea that the progress of humanity lies in science, considering education and the development of young talents as a highly inspirational sphere of professional activity. The only thing she struggles with a bit is that her "younger" collaborators and colleagues don't (yet) address her formally.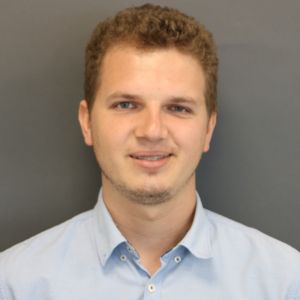 Andrej Lojdl
Program Manager
for New Participants
Born in the year of the purple revolution, he grew up in Selenča, a small Slovak village in the municipality of Bač. After completing the Technical School in Bačka Palanka, he enrolled in the FTN, RT-RK department. He first attended the PFE seminar in 2009.
embedded
FPGA design
simulations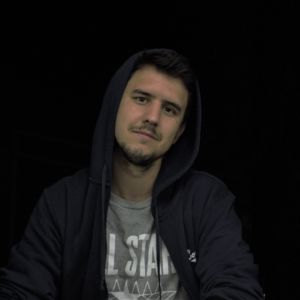 Born in 1998 in Užice. He grew up in his native village of Kruščica near Arilje, where he completed elementary school and discovered his interest in technical sciences. He attended the natural-mathematical department of the gymnasium in Požega. He graduated from the School of Computing. He has been a seminar participant since 2014. He loves tinkering. He is passionate about photography, astronomy, vinyl records... He showed his love for electronics from an early age by tightening an electric shepherd around the meadow.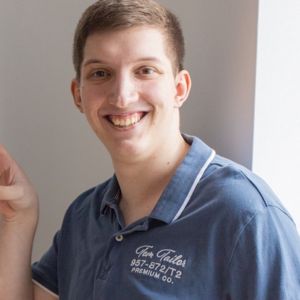 Đorđe Marjanović
Program Manager
for Returning Students
I came to the seminar in 2014 as a younger participant. Since the first year of the First Kragujevac Gymnasium, I have been interested in physics and computer science, and I became interested in all engineering sciences during my three-year participation as a high school student in the Applied Physics and Electronics seminar. I am currently studying for a master's degree at the School of Electrical Engineering in Belgrade and working as a software engineer at Microsoft Development Center in Serbia. Starting in 2021, I am working as a program manager for returning students, and I enjoy seeing high school students who successfully work on various projects in our fields.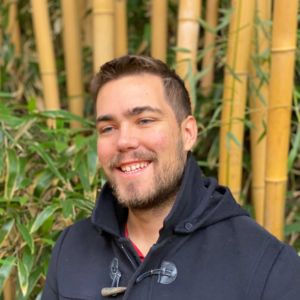 Born in Priština in 1993. He graduated from the Ninth Gymnasium in Belgrade and then did his undergraduate and master's studies at the School of Electrical Engineering in Belgrade, specializing in Signals and Systems. He started his professional career at the startup company Ydrive, working on autonomous driving, and then worked at TomTom before transitioning to Microsoft's Development Center in Belgrade. His primary focus is on machine learning. He led the Applied Physics and Electronics program at Petnica from 2016 to 2020.
computer vision
artificial intelligence
digital signal processing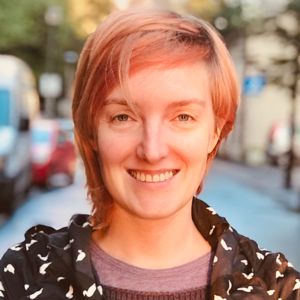 She was born in 1988 in Belgrade, where she graduated from the Mathematical Gymnasium. She then pursued Theoretical Physics at the University of Belgrade. In 2016, she obtained her doctoral degree in Applied Mathematics in London, specializing in simulating decision-making in financial markets. She currently dedicates most of her time to creating simulations that help understand behaviors observed in various socio-economic systems. Until 2022, she was involved in scientific research at universities and research institutes. However, her current focus is on modeling and analyzing data generated by mobile game players. She has created interactive programs for science festivals, led scientific camps and workshops for audiences of all ages, from elementary school to doctoral studies, both in Serbia and abroad. She now primarily works with students in interdisciplinary master's programs at the University of Belgrade and occasionally writes data science courses for Petlja.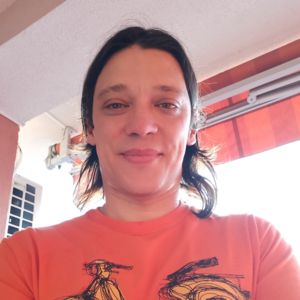 Đorđe Nijemčević
Board Member
Born in Belgrade in 1981. Graduated from the First Kragujevac Gymnasium and obtained a degree in Electronics from the School of Electrical Engineering. Currently employed at Microsoft Development Center in Belgrade as a team leader predominantly involved in hardware prototyping, machine learning, and computer vision. A father of two young boys, an occasional parachutist and diver. Associate at PFE since 2005.
programming
machine learning
computer vision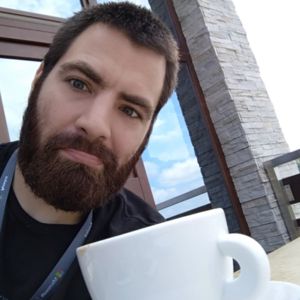 Engineer, once a mathematician. Graduated from the ETF while October 2 still existed. Enjoys working with those smarter than himself. Was in the room when PSIML was conceived. Occasionally helps the state deal with more modern technologies. PFE participant from 2001 (until his death). Once led teams in a corporation, now he's startuping and coding.
machine learning
computer vision
entrepreneurship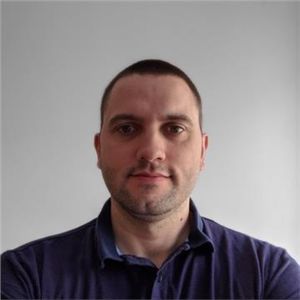 Born in Pančevo in 1988. Completed the High School of Electrical Engineering "Nikola Tesla" in Pančevo and then graduated from the School of Electrical Engineering, specializing in Electronics. He has been working at Microsoft Development Center since 2012, in a team focused on hardware prototyping in the field of Mixed Reality. He led the Applied Physics and Electronics program at Petnica from 2012 to 2016. Enjoys exchanging knowledge and asking tough questions.
embedded systems
cameras
architecture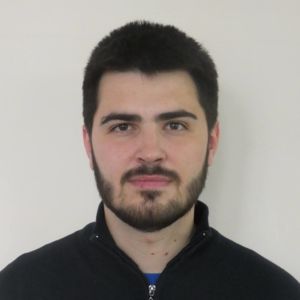 Born in 1999 in Aranđelovac, raised in Topola and Ivanjica, completed elementary and high school in Kragujevac. Graduated Signals and Systems from the School of Electrical Engineering in Belgrade. Joined the PFE seminar and its counterpart club in Kragujevac in 2014. From 2015 to 2018, led the PFE club in Kragujevac, promoting engineering across Serbia and abroad. Collaborated on PFE and technical science seminars since 2018, becoming one of the program managers of the PFE seminar in 2021. Undertook an internship at Ydrive, focusing on machine learning and computer vision, and is soon starting an ML internship at MDCS. Interested in history, particularly the early Christian period and contemporary times, as well as cultural heritage. If life brings in some funds, plans to engage in historical tourism during retirement.
computer vision
machine learning
bioengineering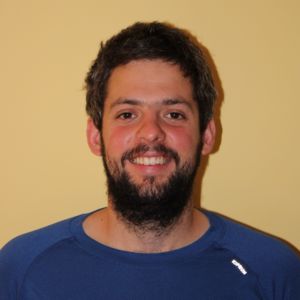 Stefan Krsmanović
Board Member
Born in Čačak in 1992 and raised in Loznica, near the Drina River. He formally started his technical education in the Loznica Technical High School and continued it through his undergraduate and master's studies at the School of Electrical Engineering (ETF), specializing in electronics. He developed his interests in electronics and programming as a participant in the PFE seminar at ISP. He began his professional career at Aggios, working on software-defined power management, and later continued at Draexlmaier, where he focused on developing software solutions for battery management in the automotive industry. Currently, he works at Microsoft's Development Center as an electrical engineer and is part of a team that specializes in hardware prototyping in the field of Mixed Reality. In his free time, he enjoys electronics, spending time in nature, camping, hiking, following MotoGP, and, more recently, most of his free time is dedicated to his baby, Vukašin. He was an associate at the PFE seminar at Petnica from 2011 to 2021, and during that time, from 2016 to 2020, he also served as the program coordinator.
embedded
FPGA design
automotive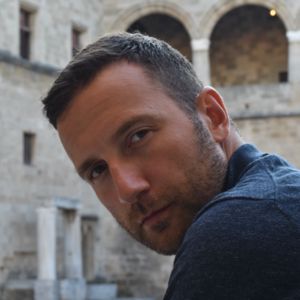 Employed at Microsoft Development Center Serbia since 2010. Until recently, a long-time senior associate of the Applied Physics and Electronics seminar in IS Petnica. Graduated from the School of Electrical Engineering, specializing in Electronics, in Belgrade, where he also finished the Mathematical Gymnasium. Co-founder and president of the Board of Directors of the Petlja Foundation. Member of the Advisory Board of the Institute for Artificial Intelligence of Serbia.